About Len Wrays Moving & Storage Ltd. - Our Team
About Len Wrays Moving & Storage Ltd. - Our Team
EXPERT TRAINING:

We take great pride in hiring and training the best team in the business, and that's why we always go the extra mile for you. Here you'll see our training in action…
It's important to us to let you know who we are, please check out the following information on our staff background checks…
BACKGROUND CHECKS:
Len Wrays Moving is a proud member of United Van Lines, and the safety and security of your belongings and property is at the top of our priorities. All of our employees are required to undergo Criminal Record Checks and to be cleared and approved by United Van Lines. This is to assure to our customers that their home and belongings are safe in our hands. Below you will find all of the information needed on each of our employees, so that you can verify for yourself that your movers have been background checked through 'BackCheck'.
To view a BackCheck ID Badge, go to www.backcheck.net/verify and in the 'Verify a Badge' window, enter in the serial number and last name of the employee that you wish to verify, and then click the Verify Now button to see the badge of the employee.
**Previous Owner of Len Wrays Moving & Storage who continues to help move off and on.
WorkSafeBC (WCB)
Len Wrays has had continuous coverage with WorkSafeBC (WCB) since 1968!
Anyone can request a clearance letter from WorkSafeBC for any company at any time – it is an automated process. Logon to www.WorksafeBC.com, select the 'Get a Clearance Letter' tab from the main screen (it is in the large yellow box under the Insurance heading), scroll down the page that you will be brought to and select the Get a Clearance Letter tab. Enter in the required information in Step 1, then select the search option in Step 2 and the search for us by either our legal name, Len Wrays Moving and Storage Ltd., or our WCB number which is 845867, and select us when our name appears on the list. Then, select the Create Clearance Letter option and you will now have a letter detailing the most up to date information on our standing with WCB or you can ask us for this letter directly and we would be more than happy to provide it for you.
Canadian Association of Movers – Certified Professional Movers
The Canadian Association of Movers (CAM) offers different training and certification options. Len Wrays Moving and Storage is not only a Member of CAM but we, as a company, have completed the certification process to be a CAM Certified Mover.
CAM also offers a Canadian Professional Mover Course which at this time Casie Spears and Brian Soanes have completed, and several other employees are currently enrolled in. Graduates of the course can then use the designation CPM (Canadian Professional Mover).
If you have any questions – we would be happy help you.
Len Wrays Moving & Storage Ltd.
Local: (604) 886-2664
Toll-free: (800) 775-5404
1052 Gibsons Way
Gibsons, BC V0N 1V7
Click for information on:
Storage – Packing & Materials – Contact Us
Residential, Commercial & Government Moving Services
Sunshine Coast – British Columbia – Canada – International
Our History
Len Wrays Moving & Storage Ltd.
~ A LONG HISTORY TO BE PROUD OF ~
Moving the Sunshine Coast since 1967!
Len Wrays Moving & Storage is a true Sunshine Coast family business dedicated to expertise and professionalism. We began June 1st, 1967 with the purchase of the household goods moving division of I & S Transfer, where Len had been managing the moving division.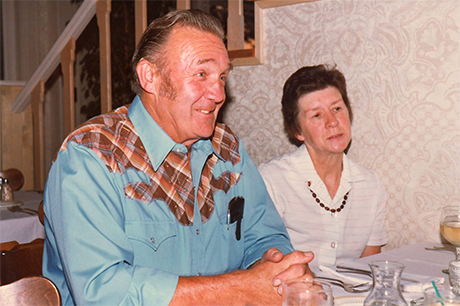 Len & Bea Wray's office began at the far end of their family dining room table in Gibsons. Len was moving and Bea answering calls, packing items to be moved and offering move-out cleaning services with the help of their children.
It would seem that Len was destined to be known as 'Last-minute Len', from the very beginning. Len was born at sea, on a Union Steamship, while on-route to Vancouver, which had the closest hospital to Pender Harbour in 1920.
This trend would continue, later Len's family would have fond memories of him eating peanut-butter sandwiches, while phoning the ferry saying…
"Hold the boat – I'm on my way!"
​The original storage facilities offered by Len Wrays began in several locations throughout Gibsons, including the building now known as Molly's Reach.
In 1973, the ground was finally broken on the building that is still the home of Len Wrays Moving & Storage Ltd. today. Continuing with the theme that no job is too big or small…
Len Wrays storage facilities were even used to house
~ an elephant named Tina ~
for the Beachcombers TV show!
Then in 1971, Bill Glassford, Bea's cousin, joined Len Wrays Transfer as a partner, where he would stay for the next 36 years. In 1988, Len Wray retired after 21 years, with Harold and Patty Pratt coming on as the new partner's. Harold continued to run Len Wrays Transfer Ltd. until a private investor bought the company on January 26, 2007.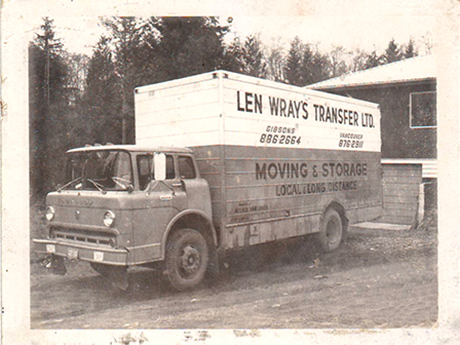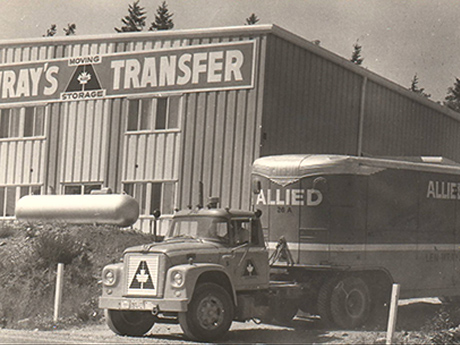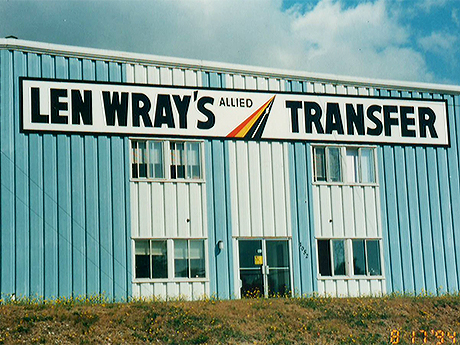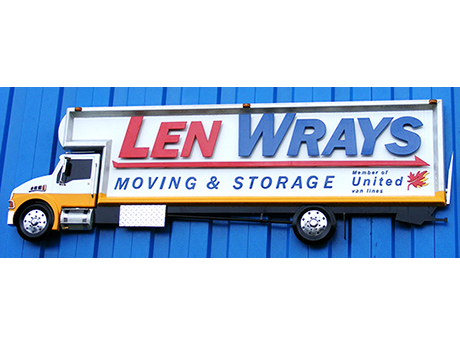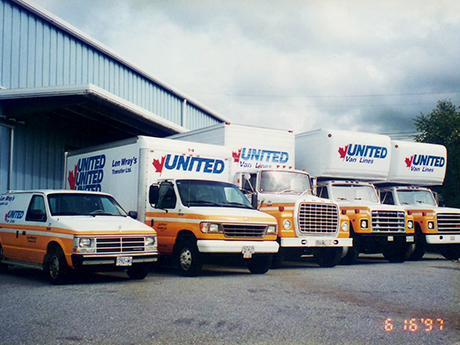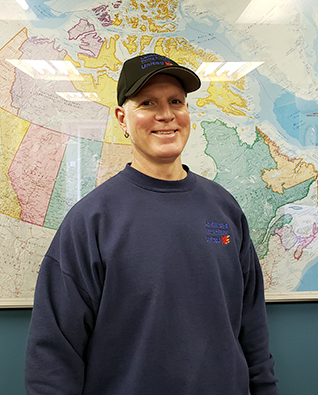 The tradition of keeping Len Wrays ownership in the "moving family" continued on March 1, 2019. Brian Soanes, the lead van foreman and employee of LWMS for over 13 years purchased Len Wrays Moving & Storage. Brian knows firsthand what it takes to provide the perfect move and exceptional service. He brings fresh new ideas and areas for expansion and growth to the staff and customers of LWMS.
With moving being known as one of the top ten, most stressful events in day-to-day life, Len Wrays Moving & Storage continues to strive to conduct their business with the highest quality of service and professionalism. Len Wrays Moving & Storage Ltd. is a family of people who enjoy the challenges involved with making each move as flawless and stress-free as possible.
From our family to yours – we wish you all the best!
Len Wrays Moving & Storage Ltd.
Local: (604) 886-2664 – Toll-free: 1(800) 775-5404
1052 Gibsons Way
Gibsons, BC V0N 1V7